Responsible Travel Matters to UK Holidaymakers
An exclusive survey carried out by The Times newspaper in the UK has revealed up to 78% of Britons take into account whether the holiday they're booking is eco-friendly or responsible.
This is great news for those who have ploughed their time and efforts into providing environmentally sound tours, resorts and packages. And, wonderful news, too, for the Eco Travel and Tourism Guide, where I'm hoping all these holiday hounds will find some great advice and ideas.
Almost 90% of those surveyed feel that the impact their holiday will have on the local community is important and more than 80% of those surveyed feel holiday companies should be doing more to tackle social and environmental concerns.

Virgin Holidays, which recruits a large proportion of its overseas staff from local communities, donates 50p to Tourism Concern from all holidays sold through its Worldwide brochure. Tourism Concern helps fight exploitation in the tourism industry.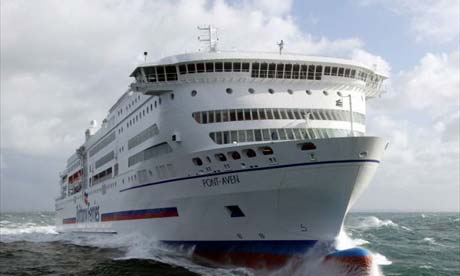 Holidaymakers also give thought to their impact on the climate with nearly two thirds of those surveyed (65%) saying they consider an alternative mode of transport to flying, like train and boat travel, as a way of helping decrease their carbon footprint. The Populus run survey also found that 80% would like to see some form of labelling introduced that shows the total carbon footprint of an overseas trip.
Other Britons surveyed, more than 70%, said they would happily take more holidays within the UK if it meant less damage to the environment.
While it's lovely to say that more people will happily stay and summer in the UK, ludicrous train prices make it difficult for anyone to travel cheaply across the country. An open return fare to Glasgow from London costs around £240 but a flight for the same trip can be as little as £40, so where's the incentive there? Overseas visitors must get the shock of their lives when they're told the prices. In London a 43 second trip from one station to another costs an exorbitant £4.00 ($US8) making it more expensive per meter than the Orient Express.
But, not everyone thinks green; 90% of those surveyed put health and safety issues above eco credentials when booking their vacation.
It is difficult to put the planet first when all you want to do is get away to the sun and not everyone can be expected to go green but if everyone did one tiny thing on their holiday to make a difference, it would, eventually.